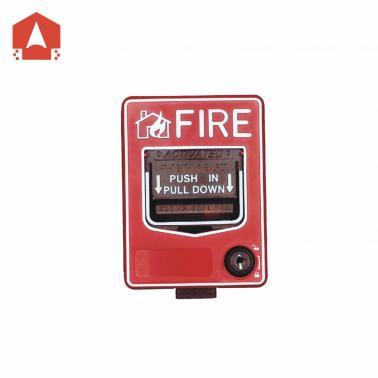 Conventional Manual Call Point:SB116
General Description
The conventional manual call point designed for conventional fire alarm system for reporting fire or emergency condition by pull down the plate. The manual call point can be reset by a special key without breaking the glass.
Features and Benefits
Compatible with all the conventional fire alarm control panel
Can be reset by key without use a new glass
470 Ohm resistance
Easy surface mounting Base included

Technical Specifications
Dimension: 140mmX105mm
Height: 45 mm
Weight: 220 g
Operating Temperature Range: -10°C to 50°C
Operating Humidity Range: 10% to 93% Relative Humidity, Noncondensing
Latching Alarm: Reset by momentary power interruption

Electrical Ratings
System Voltage (nominal): 24 VDC (9V~ 28VDC)
Standby Current: 60 μA @ 24VDC
Alarm Current: 10~30 mA @ 24VDC
Installation Guidelines
All wiring must be installed in compliance with the Nationa Electrical Code, applicable state and local codes, and any special requirements of the local Authority Having Jurisdiction.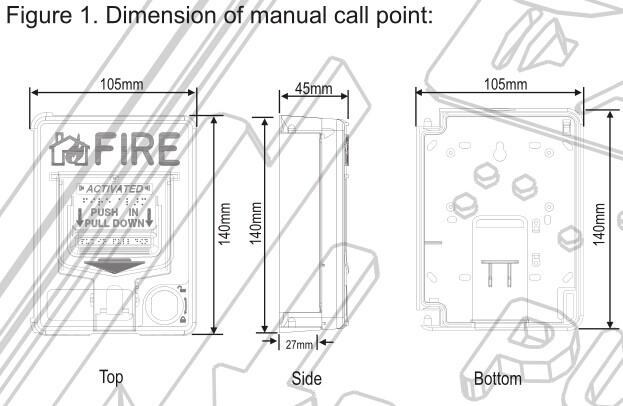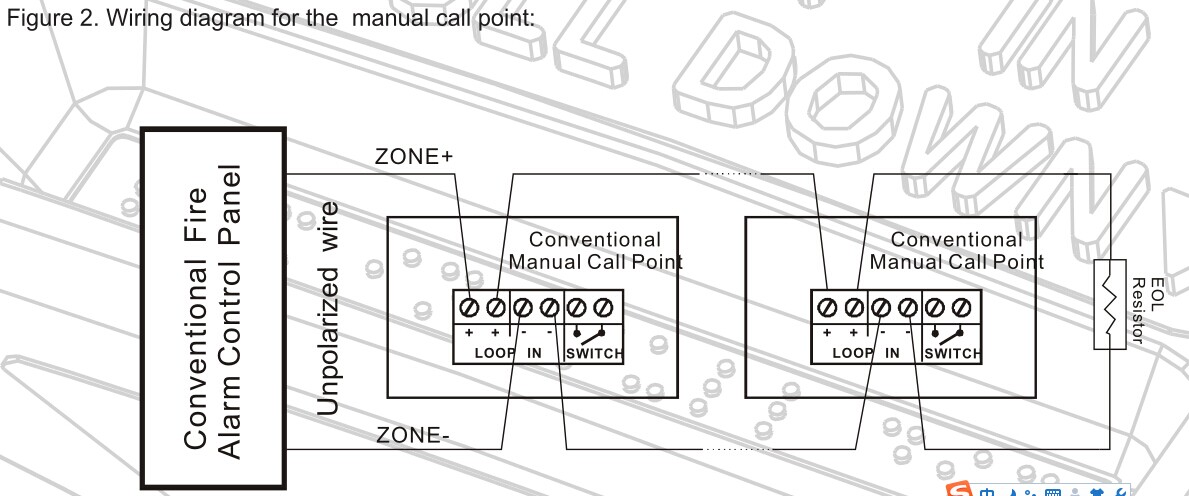 Ordering Information