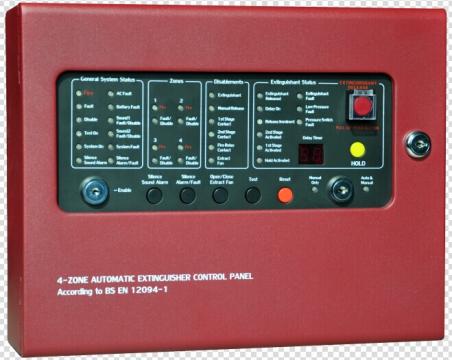 CM1004 automatic extinguisher control panel
The Control panel is designed in accordance with European
standards EN54-2 and EN54-4 Fire Detection and Fire Alarm
systems - Components for gas extinguishing systems.
Four detection Zones.
LED display delay timer.
Manual and Automatic keys
Enable keys for operating.
Manual release button.
Manual Hold button.
Fire, Fault, Extract relay output.
Gas low pressure detection.